2Build a Profile Support
Please note, this page is only for users who are still using 2Build a Profile. We would recommend our free upgrade to Evidence Me.
How Does Parent Share Work?
Parent Share allows you to send emails containing selected observations to registered parents with just a few clicks! These emails can be ad-hoc and, don't worry, your email address is not given out!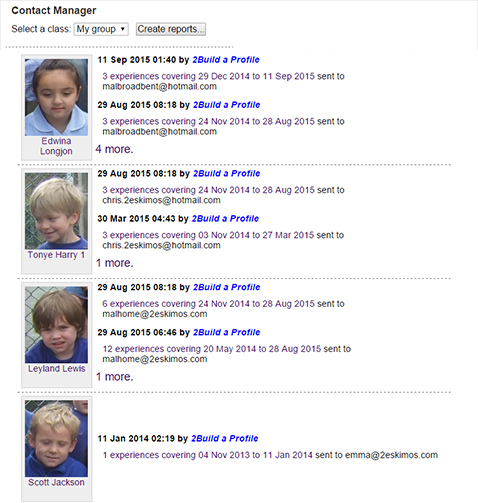 Parents can also reply to the observations offering crucial feedback from home.
All communication, including replies, are logged in the system and tracked by Parent Share, making it easy for the school to prove effective engagement with parents, an Ofsted requirement.