2Build a Profile Support
Please note, this page is only for users who are still using 2Build a Profile. We would recommend our free upgrade to Evidence Me.
Entering Judgements
To enter your judgements into the NEW Assessment area, please follow the instructions below: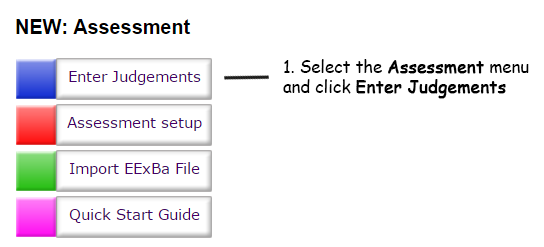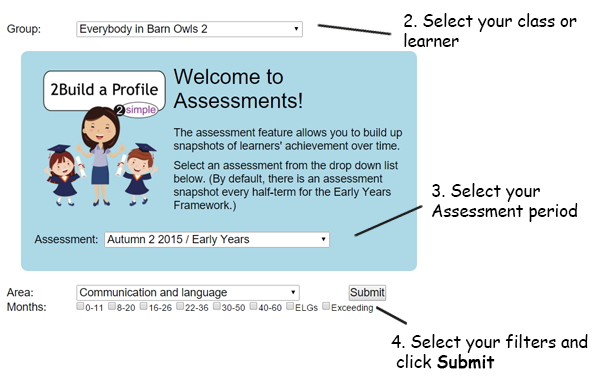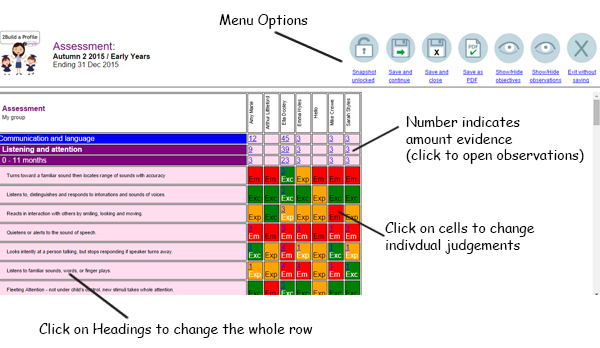 TIP: Use the menu options to simplify the page by removing objective counters and objectives!
In order for these judgements to show on the Assessment Report please ensure you have made your judgements for age band headings in each Assessment and saved them (when using the Assessment Assistant you also need to save each Assessment).
For more information on how to enter your judgements, please click HERE to view our Enter Judgements help video!